Welcome to the PsiKeep Center for the Arts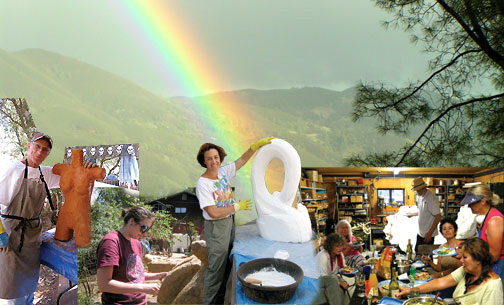 A creative art center in the wilderness where you can turn your sculpture dreams into reality. The PsiKeepCenter for the Arts is located in the golden, rolling hills of Lake County.The Center, surrounded by oak and pine forest, is perched on a hillside overlooking a valley below.
Participants at the center explore their creative ideas by learning the technical concepts necessary to put those ideas into a three dimensional sculpture. Currently the courses offered are: "Extreme Paper Mache", "Sculpting with Surface Bonding Cement" and "Single-sided Plaster Jacket Latex Mold Making", which is ideal for creating three dimensional tiles.